Ultimate Cup Series - Paul Ricard - Dezember 2020
4 Pole Positions, 4 First , 3 Second, 1 Third Place in 4 Races from 3 Pilots. Could a racing weekend be any better?
Pole Positions and Victories in four Races
We enjoyed the last weekend at full speed at the Ultimate Cup Series in Paul Ricard, France.
Ihr G2racing team managed to monopolise the first row of the starting grid almost completely. The performance has to be valued even more as the weather conditions with dripping rain, cold winds and a very cold tarmac had to be conquered by the team manager Ludovic Plard and the pilots likewise besides the fierce competition.
It has to be mentioned for Christian Machte and Christian Gell these were the first real races ever. Despite abundance experience in track day driving, it is always a challenge to deliver the performance under real racing conditions. As you can read below all 3 pilots succeeded at their very best.
Marc Waechter delivered a high level job in all 4 races this weekend again. Like in Dijon he won all 4 races pushing forward from the first row in the starting grid. He managed to stay ahead of the pack with a fast but controlled start and precise handling of his Renault RS01. His yellow race car seems to have established the right to stay always in the first position. Unfortunately after race one race-control decided that Marc's car was missing 6kg in weight and disqualified him for the first race. Knowing Marc this would not have made an unfaire difference to his competitors. He deserved to win with his great performance.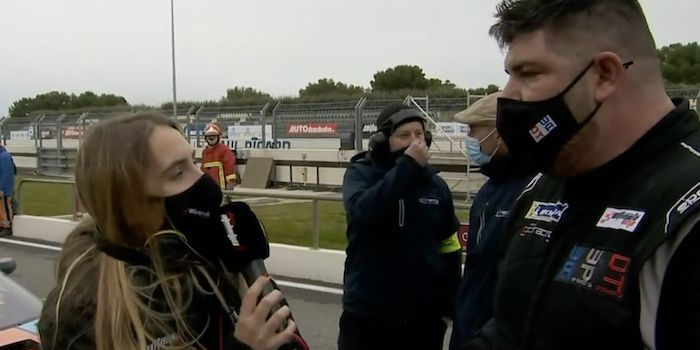 Christian Machate astonished everybody in his Renault RS01. He managed to take pole and 2nd place positions after the qualifications. In the actual races he had to give in some positions after the start. Finding his qualifying pace he conquered back the lost ground one by one until the end of the race. In race 1, 3 and 4 he tried to challenge Marc in his leader position. After the decision of race control he was even the winner of race one. This was obviously quit a blast as this was his first race ever.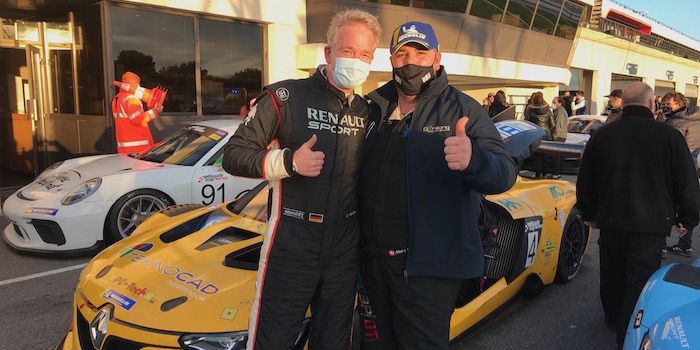 Christian Gell decided to enter the race in one of his older race cars, a Ferrari 458 Challenge. Like this he challenged himself in battling against much stronger competitors.  Starting from the 4th row in the starting grid he managed to cross the finish line in most races on improved positions. At the end of a race Christian Gell announced to his interviewer that he will return to the GT Cup Serie with a faster car to challenge his team mates Marc and Christian. In race one he achieved  the 3rd podium position in the overall rankings. In his category he finished first and second.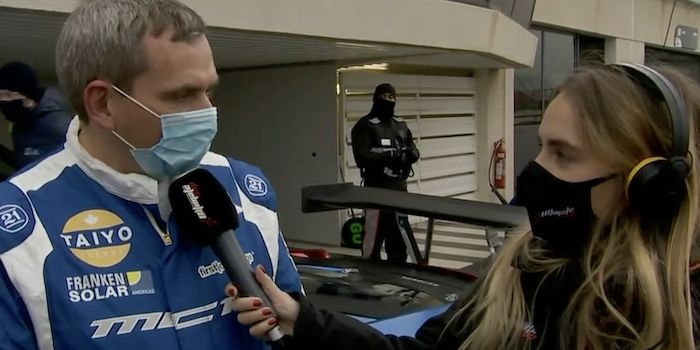 As you may realize the team passed a thrilling weekend and families, friends and business partners from all over the world  where  participating at the races from home thanks to the Ultimate Cup Series Live Stream.
We congratulate the G2racing team members for the excellent work they delivered. Winning in racing is always a team effort therefore we thank all our mechanics, engineers, truck drivers and service and office personal having contributed to our team's success again in the 18th year of our existence. We are grateful to close this special season with feelings of great joy and happiness and are looking forward to a new and prosperous 2021.
Check out the videos to review the astonishing performance of the G2racing team mates.


"Guts & Glory"
Ludovic Plard  &  Sabrina de Grandi
G2racing
Ultimate Cup Series: Challenge GT Sprint
Circuit Paul Ricard, France - December 5th - 6th, 2020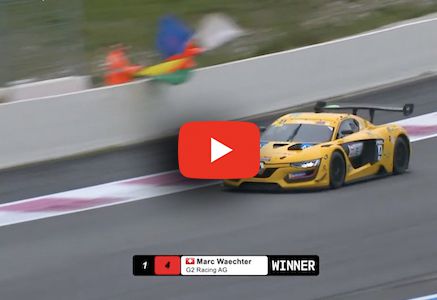 Race 4:
Marc Waechter stayed in front and Christian Machte was in for a lot of thrill:
1. Place: Marc Waechter (Renault RS 01) (1. in Cat.)
2. Place: Christian Machate (Renault RS 01) (2. in Cat.)
25. Place: Christian Gell (Ferrari 458)
Christian Gell did not enter the race because of a technical problem just before the race. Unfortunately there was not enough time for the team to fix the problem.